Life Without Limitations
Taking Chiropractic Care To The Next Level
Our team at Prototype Health is here to help you reach your goals.
FIND RELIEF AND WELLNESS TODAY
FOR ALL OF LIFE'S ACHES AND PAINS, LET US HELP YOU
Meet the amazing team that will help care for your healthcare needs.
See what our patients have to say about the care they have received in our office.
Evidence-Based Chiropractic Care
With a Gentle Touch
Welcome to Prototype Health located in Matthews, NC. At Prototype Health, our Matthews chiropractors are working every day to raise the standard of care in the chiropractic profession. We are striving to raise that standard because we want each and every one of our patients to live their life without limitations. We know that you are looking for a chiropractor that is going to take care of you and your family, and we want to be that trusted resource in the Matthews community that always puts patients first.
We believe we are the answer for many patients who are looking for evidence-based chiropractic care that does not cost an arm and a leg. We are committed to getting results for our patients, no matter how many services it takes. Patients that come to our office all over the Charlotte area know that they are receiving a new level of chiropractic care that has never been delivered before. We aim to push boundaries and raise standards of chiropractic care and we are doing that every day at Prototype Health in Matthews, NC.
Prototype Health
Chiropractor Matthews NC
Why I Became A Chiropractor
In Matthews NC
My wife and I moved here to the Charlotte area in the summer of 2018 because she wanted to be closer to her family. At first, I didn't know if I enjoyed the Charlotte area, but I have fallen in love with the diversity of culture and opportunity that this area provides for a new family. I could practice chiropractic care anywhere, but Matthews drew me in with its small-town feel, yet so close to all the growth and action happening in the Charlotte area. I enjoy being a chiropractor in Matthews. We know that people are desperately looking for answers to their biggest health questions, and we know that we can be that trusted resource in the Matthews area for musculoskeletal health.
We are located at 434 N. Trade St. #103 Matthews, NC 28105. We are actually inside of Chiropractic Health of Matthews' office building. They had such a large office and a highly trained staff, that it allows us to run two very successful practices out of one location.
What Sets Us Apart
FroM Other Chiropractors
We have innovated two different parts of the patient experience at Prototype Health. First, we have delivered an evidence-based approach to care utilizing the MPHF protocol which allows us to see patients get results faster and stay better longer. We have also innovated a new payment model for our patients that no other chiropractic office is doing in the entire state of North Carolina. We charge our patients for results. Unlike every other office that charges for each individual service they provide with no guarantee of results, we only charge our patients to get to their health goals. At our office, we want to guarantee that patients get the best results no matter what. Depending on the severity of your condition, we charge a flat fee to get you better and all the services that it requires to get you well are covered under that flat fee. This allows us to control the costs of care for our patients, as we know that healthcare has gotten more and more expensive every year.
Common Chiropractic
Misconceptions
Most people believe that once you go to a chiropractor that you are destined to be going for the rest of your life because it will never fix the problem, just mask the symptoms. At Prototype Health, we are dedicated to helping the people of Matthews, NC treat the root cause of the problem and allow you to get back to living your life without limitations. We know we have done our job when we do not have to see our patients every week. We love seeing our patients, but we know they are living their best life when they do not have to receive treatment every week. We want everyone to know that we have our patient's best interest at the heart of our clinic, which is why our patients only pay to get results not just to be seen by our Matthews chiropractor.
Common Concerns, Conditions, and Issues
Help Your Family Experience Incredible Health.
HOW TO FIND A CHIROPRACTOR IN Matthews
This guide will help you find the best chiropractic clinic in Matthews for you. When most people in Matthews decide they need a chiropractor, they end up doing a search and just picking someone at the top.
Being at the top of Google for the chiropractic search does not necessarily mean they are the best chiropractor for you. Follow the steps below to make sure you are picking the right chiropractor for you.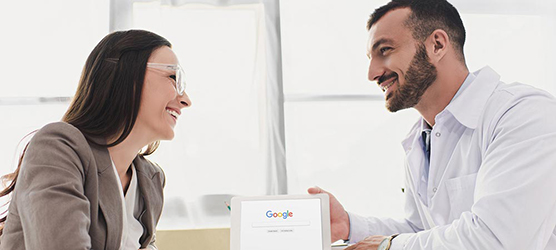 Time Needed: 5 minutes
Total Cost: USD 0.00
4 EASY STEPS TO FINDING A CHIROPRACTOR IN Matthews
Step 1: Open up a Google search
You will want to type one of the following in the search bar:
Chiropractor Matthews
Chiropractor 28105
Chiropractor near me
Best chiropractor in Matthews

Step 2: Review Their Website
The best chiropractors in Matthews put as much care into their website as they do into the rest of their office. By reviewing their website you will get a good feel for the doctor and if they are right for you.

Step 3: Check Out Their Reviews
Check out the Google Business Page of a chiropractic clinic you are thinking about visiting. It is easy for someone to say they are great, it's a different story to get other people to say great things about you.

Step 4: Give The Office A Call
Now that you have a basic understanding of what the office is about. Give them a call to make sure they fit the message that their website and GMB have been sending. You will know in a few minutes whether the office is the right one for you.

Office Hours
---
Monday
8:00am - 12:00pm
2:00pm - 6:00pm
---
Tuesday
2:00pm - 6:00pm
---
Wednesday
8:00am - 12:00pm
2:00pm - 6:00pm
---
Thursday
2:00pm - 6:00pm
---
Friday
8:00am - 12:00pm
2:00pm - 6:00pm
---
Saturday
Closed